News of our work in India & Bangladesh November 2005 - April 2006
LETTER from BEHALA
Dear Friends,
Greetings from the Oxford Mission Family, Behala, Kolkata. As I have said before and shall continue to say, it is a great pleasure to write for our News Magazine.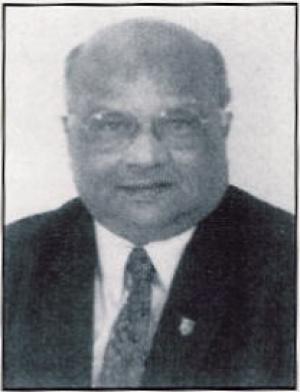 Boys vividly recall the wonderful time they had while quite a few members from the Oxford Mission in UK spent time at Behala. This year Caroline and Norman McDowall visited again; it was great, and the children felt joyful. We also had Malcolm Trigg and his wife Lynne, who mingled with the boys and were amazed to see all that the OM does for the boys from the age of 6 to 18.
They were impressed with their discipline, their food, their intelligence and above all their ability to play music so well, especially Western classical music on stringed instruments. They went around the whole area of the Mission and were much taken by its natural beauty, peace and calm, and by the standard of its upkeep and maintenance. They talked to the old folks at Santi Nivash and took photographs. They were impressed to see how lovingly the smallest ones of St. Nicholas's Home were looked after, and how obedient they are, in spite of being only 5-6 years old.
Mrs. Trigg visited the Mission again the next day to hear the boys playing music. She could not believe their talent; her son Robert is also a musician in the UK. The Triggs promised to visit the Oxford Mission whenever they come to Kolkata, and would like to be associated with it in the UK. They are very kind and fine people, and truly love children. They are also good friends of our Chairman, the Rt. Revd. P.S.P. Raju.
Mr. Patrick Baddeley also came to see us: he is the godson of our Editor's husband Hal, and was visiting India with his nephew who is associated with the organisation 'Future Hope'. He too praised the work of the Oxford Mission for poor and orphan children. Another visitor was Mr. Michael Bawtree. He is a great musician, and was impressed with our boys' performances in the Band Room.
The total number of boarders at present is 126. Out of those, 81 are going to St. Joseph's Primary School; four are in Vocational Training; eight are preparing to appear for the Final School Examination, and 36 are in different schools and classes. A few boys have failed because they are weak. However they are all getting tuition at the Oxford Mission, and will do better in the coming months.
Three boys have been selected this year for the Indian Navy Band. Boys have participated in stage dramas, song competitions and drawing competitions in schools, and have come out with flying colours. They were asked to play for a big function held by 'Track' in the auditorium of St. Xavier's College, Park Street.
They played extremely well: the Mayor of Kolkata and other dignitaries were present, and they all praised the orchestra's high quality music and talent.
A very nice shower room has been made for the boys. There are 11 showers in a row, and after many, many years of only having a bath in our tanks, the boys find the shower both a comfort and a luxury. Thanks to the anonymous donor and to all who have blessed us with their sympathy and help to have this shower room.
The tank which was next to CYSEC has been cleaned out after about 30 years and is now being used to cultivate fish. It will bring in some income in the long run. I have once again approached the Government of West Bengal Fisheries Department to supply us with free 'fingers' (small fishes) and fish food, so that the boys may do good cultivation of fish. It is a trade in hand for them. The Fisheries Department promised to help us out with fingers and with expert knowledge by their trained staff. This should happen soon - God willing!
Our Annual Aquatic Sports were held on 27th September. Thank God it did not rain! There was a big crowd, consisting of neighbouring schoolteachers and children, Salvation Army children, local Councillors, local Police and Fire Brigade personnel, the Presbyter and people from St. Peter's Church, 'oldies' from Santi Nivash, children from St. Elizabeth's Home, and many others including members of neighbouring Clubs. Useful prizes were given to winners, and special snack packets and dinner. Boys were extremely happy and the crowd enjoyed every moment.
Santi Nivash, the Old People's Home, is being maintained well. The residents are a happy family. Many outside clubs and organisations come to spend time with them with gifts, catering functions etc. Our Chairman, the Rt. Revd. P.S.P. Raju, is planning to make it more comfortable for the residents, and also to extend the building to accommodate more old people. There is a dearth of good, healthy and well-maintained Homes in Kolkata. The Bishop takes a personal interest in their well-being and sees to their comforts.
ISOM (the Industrial School) is still doing some outside work. The Superintendent, Mr. Baren Das, retires on 21st December 2005. The Oxford Mission Trust Association plans to reorganise ISOM to make it more useful for our boys, and also to attract outside students to take up training in various trades. This would also help with the expenses of ISOM. The situation is still fluid, but will take its form after we go into the pros and cons of such a project. It needs technical advice and guidance, and also a utility survey report. Above all, it needs a Financial Viability Report by financial experts. We are approaching this problem. It also needs technically-qualified Instructors/Teachers.
The Diocese of Kolkata CDTA (P) renewed their lease of land in the Nazareth House area, with of course an increase in the rent, annually for 49 years: also a small piece of vacant land behind St. Nicholas's Home for some medical project, again with an annual lease rent for 49 years. These projects are necessary for outreach to women and ailing people in the city of Kolkata.
St. Nicholas's Home will be shifted to the Oxford Mission side of the compound, to the ground floor of what was previously the Pinn School building. It is a big place where the children will be comfortable and will not have to cross the busy Diamond Harbour Road four times a day. Moreover, the road behind Nazareth House is so much elevated that it only takes a little rain to flood the area; water stagnates for a week after rain, becoming a breeding ground for mosquitoes and insects which is not good for the children. We are building more toilets and a shower in the Pinn School building for the use of these lovely little boys. This should take about two months.
In the month of February there was an all-day Scout Camp at the Oxford Mission ground. Scouts made their own tents and an exhibition of Scout requirements. Inspection was done by the Chief of the West Bengal South group. In the evening there was the Camp Fire, with drills, skits and songs by the Scouts. The local Councillor was impressed, and so were the Headmasters of different schools. They all appreciated the boys' talent and skill.
The Rt. Revd. Paul Sishir Sarkar, Bishop of Kushtia, was at the Oxford Mission on his way to Chennai. It was nice meeting him and two other priests from Bangladesh. Bishop Sarkar's presence brightened us up. Bishop Raju asked me to take care of him whilst in Kolkata as he himself was away in Delhi for meetings. Father Francis SPB also stayed for a few days: he was visiting many Ashrams and Churches in different states in India.
Our Annual General Meeting is on 14th September, and both Mary Marsh and Simon Ling of the UK Committee have been invited by our Chairman, Bishop Raju, to participate in the Meeting. They will be going to Bangladesh first, and returning to Kolkata on 13th. We all look forward to their august presence at the Oxford Mission.
Our Office Staff are working hard. They have their share of work, plus extras. They perform it smilingly, in spite of my chiding them every now and then. I am quite intolerant when they do not finish their work in time - my weakness, I confess! I thank them all for their tolerance, and for keeping the Oxford Mission work in progress.
Before I conclude, I thank the President, Chairman, General Secretary, Treasurer and Editor and all the members of the Mission's UK Committee, and the Chairman and Trustees of the OMTA and members of the Consultative Committee, for their wholehearted support for the work and progress of the Oxford Mission. I thank the donors, subscribers, supporters and friends of the Mission both abroad and in India.
I thank the boys for their discipline and their achievements, and the entire staff who keep the work going so smoothly and help me in all situations. I thank the local people and Clubs for being so helpful to us in time of need. I also thank the Presbyter and members of St. Peter's Church for their help and support.
Please pray for the work of the Oxford Mission, Behala.
Thank you.
ARIJEET ROY
Administrator